• High Efficiency
Rolling Contact - All major torque transmitting components roll; they do not slide. Rolling motion contributes to minimal friction and high efficiency. Single stage efficiency approaches 93%, and double stage efficiency approaches 86%.
• Durable and Long Service Life
The gear tooth profile of the VARITRON® Cycloid Drive enables the sharing of the load by a number of teeth, thus not susceptible to tooth breakage. At least 66% of ring gear rollers and cycloid disc lobes share the shock load under compression. In addition, major torque transmission components inside the VARITRON® Cycloid Drive are made of 52100 (JIS SUJ2) high carbon chromium bearing grade steel hardened to Rockwell Hardness of HRC 61~63 and with precision grinding. The end result is that Varitron Cycloid Drive are capable of withstanding intermittent shock load up to 500% of its catalog torque rating.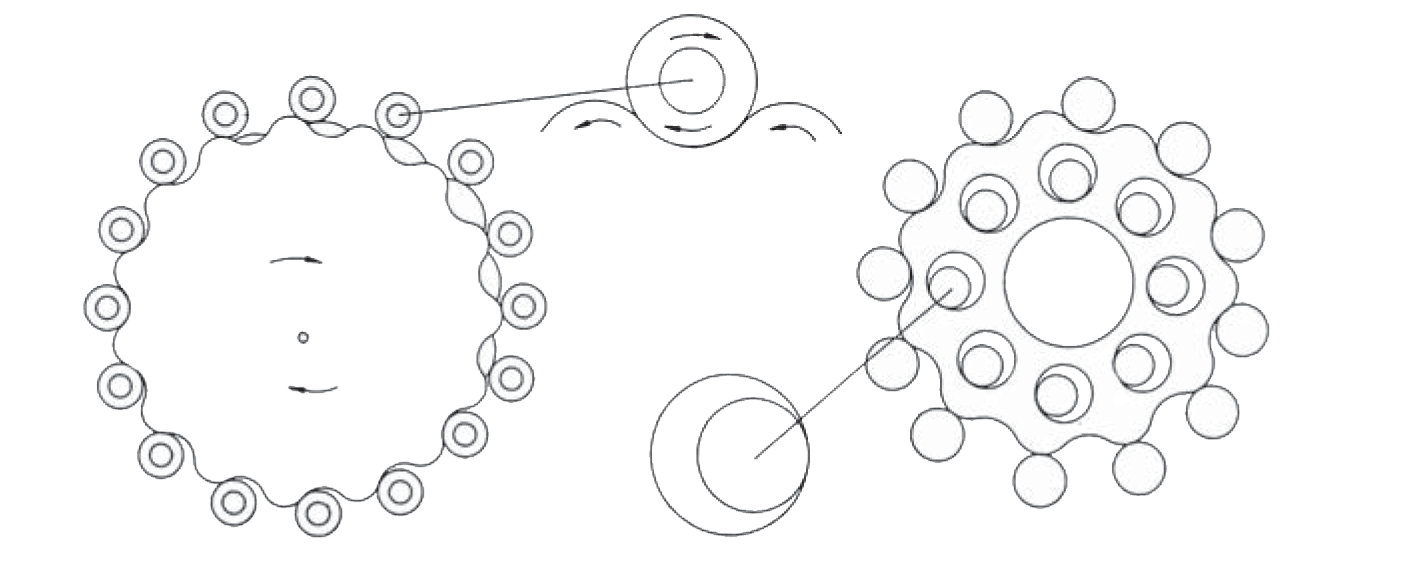 • HOUSING
Standard gray cast iron (JIS FC25) iron provides rigid structural integrity. Optional ductile iron housing (JIS FCD45) available.
• OUTPUT SHAFT
High Strength Low Alloy Steel (JIS SCM21) with oversized bearings for excellent overhung load capacity and outstanding performance.
• DUAL LIPS OIL SEAL
Keeps lubricant in; keeps dirt out. (For model 8135 and above double dual lips oil seal on output side)
• SIMPLE MAINTENANCE
lifetime grease lubrication or easy-to-replenish oil lubrication.
• BREATHER FILLER CAP
large oil filler hole. Oil cap also functions for pressure release purpose.
• SIDE GLASS (Oil Lubricated Models)
For easy oil level and clarity reading. Installing side can assign on ordering. Markers also on the side glass to show how much oil to fill.
• DRAIN PLUGS (Oil Lubricated Models)
Magnetic design to prevent any steel dust from bearing and gear when wear in the oil. Two drain plugs for simple oil replacement.